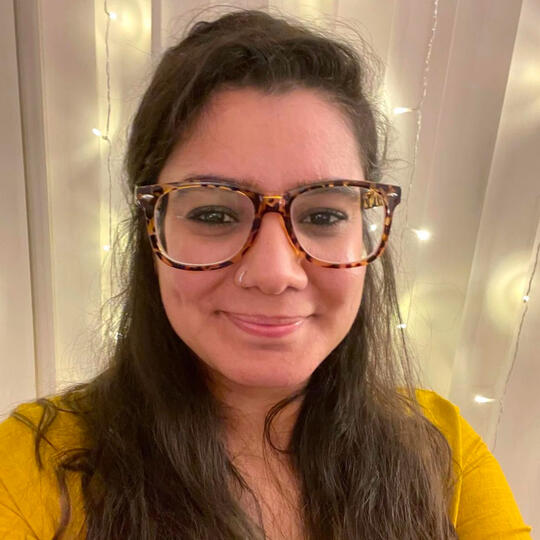 Tanupreet Suri
---
licensed psychotherapist
About
Tanupreet Suri received her Ph.D. in Counselor Education and Supervision from the University of New Mexico and her M.S. in Mental Health Counseling from Long Island University in Brooklyn, New York. She received her B.A. in Media and Communication Studies from The University of Maryland in Baltimore. Tanu holds independent licenses to practice mental health counseling in both New York, Licensed Mental Health Counselor (LMHC), and New Mexico, Licensed Professional Clinical Counselor (LPCC). She is also a Nationally Certified Counselor (NCC) and an Approved Clinical Supervisor (ACS).

Tanu's therapeutic philosophy focuses on a holistic approach, utilizing a variety of therapy techniques. She has been trained in the humanistic approach, psychodynamic therapy, cognitive behavioral therapy, and more. She strongly believes in the integrative model in which an eclectic style is utilized tailoring the therapy to each individual's needs. Tanu works in a very collaborative, empathetic, and supportive manner.

Tanu's professional focus is on the intersection of technology, mental health, and college student mental health, particularly students of color within higher education. Tanu has extensive background working with a range of populations in various areas, including community health, health education, awareness, promotion, and wellness. She also has additional experience working with the college-aged population providing one on one therapy, group therapy, and mental health outreach on college campuses. Tanu's research and practice interests include college-student mental health, experiences of minority students within higher education, social media and new technology's role in identity development, community-based participatory research, and social justice advocacy.
Individual Therapy
Individual therapy can help in exploring concerns, transitions and life experiences in a supportive and safe environment.
---
Couples Therapy
Couples therapy can help couples of all types recognize and resolve conflicts and improve their relationships.
---
Group Therapy
Group therapy provides individuals a safe and comfortable environment to explore interpersonal relationships and emotional concerns. Individuals gain insight into their own thoughts and behavior and offer suggestions and support to others.
---
Consultation
Mental health consultation services for organizations, agencies, institutions, universities, schools, businesses, groups, families, couples, and individuals.